Lead Inspection
and Lead-Based Paint Testing in
Los Angeles and Orange County CA
Call Us Today! 877-628-3266
Industry leader servicing Southern California for more than 30 years
State and EPA certified
More than 17,000 certified inspectors trained by us
State Certified Inspectors
Quick turnaround
Reasonable rates
High-tech, non-invasive equipment
According to the Environmental Protection Agency, lead is the single most serious environmental health hazard affecting children today. The main sources of lead poisoning in children are from deteriorated lead based paint, contaminated soil and lead-contaminated drinking water. Federal and local agencies have implemented numerous regulations that are designed to minimize or eliminate lead hazards.
National Econ Corporation are lead inspectors who keep abreast of current, new or proposed lead regulations and lead paint certification. We are  prepared to provide  clients with cost effective solutions to their lead related projects.
The Importance of Professional Lead Inspectors in Los Angeles and Orange County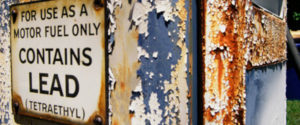 Do you have a commercial building is that is being demolished or undergoing a large renovation? Areas of lead-based paint (LBP) may be disturbed or generated for disposal. There are several issues that could come about. Knowing what you are dealing with can eliminate future problems whether they are legal, regulatory or health issues.
Our extensive experience in lead paint inspection can make sure your commercial renovation or demolition project meets the standards of today's regulations, and health and safety issues by eliminating toxic lead based paint. We are a home lead inspection company that is dedicated in giving you the best home lead inspector so that you can rest easy knowing your building area is safe from lead.
Professional Lead Testing Keeps You Safe
It is critical to get a home lead test if you feel you might be exposed to lead. The National Econ Corporation offers testing services such as the toxic lead testing service to Los Angeles CA and the surrounding areas. Do not wait to get a lead testing done, as long term exposure to lead is very dangerous to everyone's health.
Lead Based Paint Inspections and Testing in Los Angeles and Orange County CA
National Econ Corporation provides a comprehensive list of cost effective lead check inspections to eliminate toxic lead and ensure its Los Angeles and Orange County CA clients remain in compliance.
Limited Lead Based Paint Inspections and Lead Check Inspections
Clearance Inspections
Perimeter & Personal Air Sampling
Wipe, Soil, & Water Sampling
X-Ray Fluorescence Testing (RMD & Niton)
Lead Project Management, Monitoring & Oversight
Lead Operations & Maintenance Programs
Existing Operations & Maintenance Program Evaluations
Design Lead Abatement Project Specifications
Elevated Blood Level (EBL) Investigations
On or Off-Site Lead Training