Asbestos Testing Irvine, Inspection, Air Sampling and On-Site Analysis
Call Us Today! 877-628-3266
Industry leader servicing Southern California for more than 30 years
State and EPA certified
More than 17,000 certified inspectors trained by us
State Certified Inspectors
Quick turnaround
Reasonable rates
High-tech, non-invasive equipment
Lead and Asbestos Inspection Irvine
Asbestos is a common name for a group of naturally occurring minerals used in the manufacturing of numerous building products since the early 1900's. It is well known today that asbestos exposure from breathing or ingesting the fibers can cause serious, often fatal diseases. Asbestos can be found in thousands of building materials such as fireproofing, floor tiles, linoleum, drywall or joint compound, roofing products, cement pipes and thousands more. 
Why handle Asbestos Containing Material now?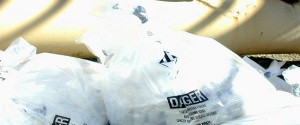 Asbestos can also cause  diseases and potential fatal issues like mesotheliona, a rare cancer and pleural plaques, scar tissue in the chest cavity. The number of fibers a person must inhale to develop asbestos-related disease is not known. However, during demolition, renovation and removal activities, risks from exposure greatly increase. Asbestos presents a significant risk to human health when released to air, asbestos is considered a hazardous air pollutant regulated under the National Emission Standards for Hazardous Air Pollutants (NESHAP) regulations. Handle commercial asbestos immediately by contacting National Econ Corporation. It's important to us to ensure your indoor air quality is asbestos free.
Asbestos Exposure Testing
It is critical to get a home asbestos test if you feel you might be exposed to asbestos. The National Econ Corporation offers testing services such as the EPA asbestos testing  and popcorn ceiling asbestos testing services to Irvine CA and the surrounding areas. Do not wait to get an asbestos air testing done, as long term exposure to asbestos is very dangerous to everyone's health.
Over time, asbestos building products can sustain damage, weathering, erosion and may be disturbed and become airborne during repair, renovation or demolition. National Econ Corporation provides a comprehensive list of services to our commercial lead and asbestos inspection clients to ensure that asbestos lead testing  is properly performed, managed and disposed of in accordance with current regulatory guidelines. Some of these services include:
Comprehensive Asbestos Inspections Irvine
Asbestos Testing and Air Sampling Irvine
Limited Asbestos Inspections
Clearance, Perimeter, & Personal Air Sampling and On-Site Analysis
Micro-Vacuum Sampling (Dust)
Asbestos Project Management, Monitoring & Oversight
Asbestos Operations & Maintenance Programs
Periodic Inspections & Surveillance
Design Asbestos Abatement Specifications
Written Procedure 5 Services
On or Off-Site Asbestos Training
Whether it's an emergency response situation or a planned project, National Econ Corporation has certified professionals on staff with the experience necessary to provide cost effective options for your asbestos inspection and asbestos testing Irvine CA.
We also provide services to areas such as Anaheim CA and Orange CA.