Environmental Consulting
in Los Angeles and Orange County CA –
Training, Inspection and Engineering Company
Call Us Today Throughout Southern California! 
877-628-3266
Industry leader servicing Southern California for more than 30 years
State and EPA certified
More than 17,000 certified inspectors trained by us
State Certified Inspectors
Quick turnaround
Reasonable rates
High-tech, non-invasive equipment
National Econ Corporation is a training, engineering and construction management service related to environmental inspections, assessment, mitigation, removal, transport and disposal of hazardous wastes such as asbestos, mold and lead paint.
Our professional staff understands that "getting the job done" means more than just physically completing the work. They consider alternatives, search for cost effective solutions and realize that value engineering saves time and money.
"We're Part of the Solution"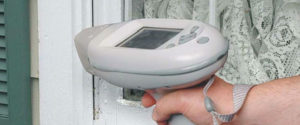 With National Econ Corporation, you get Los Angeles and Orange County environmental consulting professionals who know where to draw the line and when to roll up their sleeves;… managers with a "common sense" understanding of those factors which must be added into your decision making process.
We know that you know there are no magic formulas. We are solution-oriented and understand a major investment, such as real estate and the associated construction and environmental requirements. And, we know that when it comes to construction management, you need more than just a laboratory or an industrial hygiene firm… you need a team of professionals with a wide range of knowledge and experience. We are your Los Angeles environmental consulting team and that's how National Econ Corporation "Gets The Job Done".
What an environmental consultant can do for you
Environmental consultants in Los Angeles and Orange County work on addressing a variety of environmental issues. They cover a wide range of services such as:
assessment of air
land and water contamination
environmental impact assessment
environmental audit
waste management and the development of environmental policy
environmental management systems
A key task is to identify whether land, air or water is contaminated and then to perform an assessment to identify if the contaminant source can have an adverse impact on a person or area.
National Econ Corporation keeps abreast of current, new or proposed lead regulations and is prepared to provide its clients with cost effective solutions to their lead related projects.
Providing environmental consulting in Los Angeles CA and Orange County CA.
We services areas near these landmarks as well: